Wide Temperature Range
Industry leading temperature range from 55-115°F.
Dual-Sided Mattress Topper
Choose either the maximum cooling side or the cool comfort side.
Simple Temp Control
Set your bed temperature using the on-device controls or with the Cube's remote.
What's Included
Cool Mesh™ Mattress Topper
Easy to install and clean.
Cube Control Unit
Minimalist design that fits under most beds.
Remote Control
Change your bed temperature without having to get out of bed.
Cool Mesh topper
Fits any bed
Conforms to any size mattress from a queen to a cal king, even split adjustable beds.
Industry's broadest temperature range
Temperature ranges from 55-115°F / 13-46°C so you can set it to your ideal bed temperature.
Easy to Install & Clean
Installs in minutes and is mattress topper is 100% machine washable and dryable.
No EMFs in your bed
The pad has no electrical connections or wires, therefore zero EMFs (electromagnetic fields).
Cube control unit
Easily adjust the temperature
Control your bed temperature with accessible on-device buttons or via remote control.
Fits under the bed
Place under bed frames 8" or more for a minimalist look.
Designed for one sleeper or two
Perfect for one
Only need temperature control for one side of the bed? Select a half-bed, single-zone option (ME) topper for about 50% of the price.
End the temperature war for couples
Do you and your sleep partner like to sleep at different temperatures? Stop fighting over the thermostat and explore the dual-zoned (WE) option, our mattress topper built for two.
Testimonials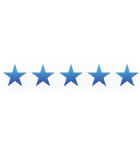 Testimonial number 1
Roy V.
"It was easy to install and provided an excellent sleep experience. I didn't know how much I'd been missing out on by not having a deep sleep experience."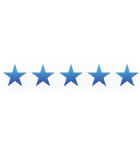 Testimonial number 2
Beth J.
"This is the best system to combat hot flashes! I can finally get a great night's sleep! Life changing for me!"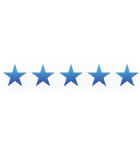 Testimonial number 3
Bonnie C.
"The best thing ever. Especially if you're on certain meds for breast cancer. It cools me right down at night. So I can get a good night's sleep."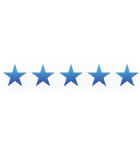 Testimonial number 4
Melanie M.
"My husband sleeps with 4 blankets while I burn up with 1. The Cube has made a huge difference in my sleep quality."
Specs
Dimensions
9.5 x 10.5 x 7.5" (24 x 27x 19cm)
Water Reservoir
13oz (390ml)
Voltage
90-230VAC, 50/60Hz
Temp. Range
55-115F (13-46C)
Noise Level at 1ft (30cm)
~51-56 dBa
Annual Power Consumption
~500kWh/year
Safety Certifications
ETL, SAA, and CE
Frequently asked questions
What exactly comes with the Cube?
The Cube is a temp-controlled mattress pad controlled by an attached control unit with a water tank. As a new user, you'll receive a reversible, hydro-powered cool mesh mattress pad, a control unit, and a remote to conveniently adjust mattress pad temperature. Our innovative product cools or heats your bed between 55-115°F to create a revolutionary, customizable sleep environment.
How loud is the Cube sleep system?
The Cube will make a subtle humming sound while it is running. However, most of our customers have said that the noise does not bother them as it is similar to the sound of a floor fan.
Where is the best place to put the Cube sleep system?
You can place the Cube sleep system in various locations, such as near the head or foot of your bed or on a nearby nightstand. It's recommended to place the Cube on a flat surface that is situated near a wall outlet.
Below are some suggestions:
Set the system under the foot of the bed
Put the system under the top of the bed (where you place your head to sleep)
Underneath a nightstand
Place under bed frame 8" or more for a minimalistic look
On a nightstand (this is our favorite; put it on display!)
Can I sleep cool, and can my partner sleep warm?
Yes! We offer a "WE" size mattress topper that covers the entire mattress. You and your partner get two control units so that you can each find your ideal sleep temperature, night after night.
Can I use the Cube on just half of our bed?
Yes! The Cube can be for one or two sleepers. The mattress topper is available in "Me" and "We." The "Me" sizes are developed for one sleeper (comes with one control unit) and covers half of the mattress.
Can I Add a unit at a later time to convert to a "We"
Yes, if you purchased a half-sized system previously ("ME"), all you would need to do is add another half-sized system ("ME") to your bed. Separate systems will control both sides of the bed.
Will your sleep systems work on memory foam beds?
Yes, we recommend using our sleep systems on memory foam beds! Why? Memory foam in products such as TempurPedic and Visco are very comfortable, but they constantly transfer the heat back to the sleeper. Our Chili Cool Mesh pad will actively chill the ambient temperature of the bed so that you can sleep cooler and still enjoy the comfort of your mattress.
Will a "WE" sleep system work with an adjustable bed?
Yes, we suggest using two "ME" Sleep Systems instead of one "WE" sleep system for split beds or adjustable beds. Since both sides can be adjusted independently, placing two "ME" toppers on the mattress will enable each side to adjust without causing any damage to the pad or restricting the adjustable positions. For more information, please view our support article.
Can my environment effect the peak performance of the sleep system?
Peak performance depends on factors such as ambient temperature, individual body mass, and humidity. It may not be suitable to replace conventional A/C.
Can the Cube sleep system help with reducing my hot flashes & night sweats?
Yes, our cooling mattress topper can help reduce hot flashes' symptoms in both severity and duration by regulating your bed's temperature. For more information, please read our Menopause Study. With the Cube, you can easily set the bed temperature from 55-115ºF. If you are experiencing hot flashes, please learn how our products can help reduce hot flashes.
Do I need to clean the Cube sleep system and mattress topper?
Yes, we suggest monthly maintenance on our sleep systems to ensure they operate efficiently and have a longer lifespan. If you're interested, refer to our cleaning instructions to learn more about appropriately maintaining the system and mattress pad.
What are the difference between the Cube and the other systems?
With the Cube sleep systems, you can set the temperature either on the control unit or by the remote. Simply set your sleep temperature and sleep at that temperature all night long.
Our other system, The Dock Pro, it's the coolest, quietest sleep system paired with the most comfortable mattress topper. You can adjust the temperature by using the app, creating a custom sleep schedule, and using a warm awake feature, and it's compatible with sleepme+, our sleep tracker.
Learn more about the difference by comparing the bed systems.
What is your shipping and return policy?
We provide fast and free standard shipping and returns. Will be shipped in 1-2 business days. 30-night sleep trial (full refund included), 1-year warranty.
What are sleepme's expedited shipping details?
This option is available on the checkout page with the shipping rate and estimated delivery timeframe.
Expedited shipping does not change the processing time and will occur once the item ships. For example, if your item has a lead time of 7 days, your item will still ship from our warehouse in 7 days, but it will be shipped to you based on your expedited shipping method option.
If you need your product more quickly, we offer the following expedited shipping options; FedEx Standard Overnight, FedEx 2 Day, and FedEx International Priority (Duties and Taxes Included) for int'l orders from sleep.me.