Dock Pro Sleep System
Industry's most powerful sleep system offering cutting edge technology to give you the best sleep of your life.
Buy
Powerful
Industry leading power which provides rapid cooling and warming for consistent temperature throughout the night.
Ultra Comfortable
Add our conforming, thermal mattress topper with new tubeless design to your current mattress for the comfortable temperature relief you crave.
Automatic Temp Adjustments
Schedule different bed temperatures throughout the night.
What's Included
Chilipad Pro Mattress Topper
5X more thermal contact with our new tubeless design.
Dock Pro Control Unit
Rapid cooling & warming, yet whisper quiet.
Sleepme App
Control your device and schedule temperature adjustments throughout the night.
Optional Sleep Tracker
Pair your Dock Pro with our non-wearable sleep tracker to provide real-time, AI-driven temperature adjustments while you sleep.
Chilipad Pro mattress topper
Fits any bed
Ultra-comfy design conforms to any size mattress from a queen to a cal king, even adjustable beds! Fits mattress heights between 8-18 inches.
Industry's broadest temperature range
Guaranteed to keep your ideal bed temperature between 55-115°F, no matter your bedroom's temperature or the heat load your body gives off.
Fall asleep faster and improve your sleep
Pre-schedule temperature adjustments throughout the night so you effortlessly fall asleep faster and sleep deeper by maintaining your ideal temperature.
Wake up naturally
Replace jarring alarm clock sounds with gentle warming that triggers your body's natural wake response.
Dock Pro control unit
Industry leading power
The Dock Pro offers the most rapid cooling and warming capacity available in a sleep system.
Easy temperature changes
Effortlessly make adjustments via the mobile app or the on-unit controls, allowing you to keep your phone out of the bedroom.
Discreet in size
Easily place your control unit at the head or foot of the bed, on a nightstand or shelf. The unit's sleek design easily fits under bed frames over 6.5 inches in height.
Designed for one sleeper or two
Perfect for one
Only need temperature control for one side of the bed? Select a half-bed, single-zone option (ME) topper for about 50% of the price.
End the temperature war for couples
Do you and your sleep partner like to sleep at different temperatures? Stop fighting over the thermostat and explore the dual-zoned (WE) option, our mattress topper built for two.
Yes, we've thought of everything
The Dock Pro includes these cool attributes to make your prep, sleep and health a priority.
Simple Set up
Installs in minutes. Fits mattress heights between 8–18 inches.
Easy to clean & maintain
Our mattress topper is 100% machine washable and dryable.
No EMFs in your bed
The pad has no electrical connections or wires, therefore zero EMFs (electromagnetic fields). Enable "Airplane Mode" to reduce EMFs from the Dock Pro.
Works with our Mattress-Based Sleep Tracker
Choose to Enhance Your Experience with Our Optional Sleep Tracker.
AI-driven temperature adjustments
When you pair Dock Pro with our optional Sleep Tracker you'll receive real-time, AI-driven adjustments to your bed temperature to improve you the quality of your sleep.
The world's first real-time sleep tracker
Our ultra thin, non-wearable sleep tracker goes under the Chilipad Pro and delivers real-time information to make real-time changes to your sleep.
You'll also receive a daily sleep report that provides a sleep score, detailed analysis on REM, deep and light sleep as well as your sleeping HRV, resting heart rate, respiration rate and more.
Testimonials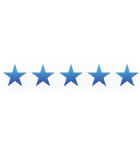 Testimonial number 1
RJ
"It's everything I ever wanted. I set it to 65! If you run hot, it has the power to keep you cool and comfortable."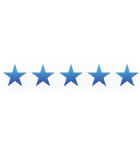 Testimonial number 2
Susan C.
"We love the Dock Pro, has been a game changer for our sleep comfort! We see savings on our AC bill as well."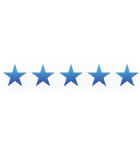 Testimonial number 3
Steven T.
"It greatly improved the quality of my sleep. I no longer have night sweats, and my bed is much more comfortable."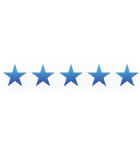 Testimonial number 4
Andrew H.
"Game changer for sure. Recovery is higher, sleep is better, and it's super easy to use."
Specs
Dimensions
15 W x 12 L x 6.25in H | 38 W x 30.5 L x 16cm H
Voltage
110-240VAC, 50/60Hz
Temperature range
55-115°F (13-46°C)
Temperature control
°F /°C
Noise level at 1ft (30cm)
41 - 46 dBA
Connectivity
Bluetooth for Pairing; WiFi: 2.4GHz only
Supports Airplane Mode
Yes. Temperature Adjustment via On-Device Buttons
Voice Assistant Compatible
Google Assistant
Safety certifications
ETL
Frequently asked questions
What makes the Dock Pro better than other bed cooling systems?
The Dock Pro compared to other systems:
Colder: an industry-leading cooling capacity with 2x as many thermoelectric cooler chips as the competition and a custom-made proprietary heat exchanger.
Easily Store Under Your Bed: Sleek design allows the device to fit discreetly under the bed.
On-Device Controls: Unlike others, with the Dock Pro, you can use our sleepme app or on-device controls.
Easy to Clean: Our mattress topper, the Chilipad Pro, is 100% machine washable and dryable. Read our cleaning instructions.
Half or Full Bed Option: We offer two mattress pad options. You have the option to select from a "Me" or "We."
More Comfortable Mattress Topper: Chilipad Pro is constructed with TPU, a more flexible and comfortable membrane that is more suitable for mattress pads than PVC.
Easy to Set Up: You'll be ready to sleep within minutes of connection with the Dock Pro. Unlike others, you won't have to wait for 90 minutes while the pad fills up or primes during the initial setup.
Is the Dock Pro sleep system noisy?
No, not at all. You will hardly even know it is on at 41-46 decibels of ambient noise. Plus, its modern, sleek design allows the device to fit under the bed.
Can I use the Dock Pro sleep system on an adjustable or split bed?
Yes! The "ME" system fits most split and adjustable beds. We suggest placing the Chilipad Pro connector at the foot of the mattress. Be sure to test the length of the hose and check for kinking if the foot of the bed is adjustable.
Will Dock Pro work on memory foam beds?
Yes, we recommend using our bed cooling sleep systems on memory foam beds! Why? Memory foam in products like Visco and TempurPedic is very comfortable, but they often transfer the body heat right back to the sleeper. Our pads actively chill the ambient temperature of the bed so that you can sleep cooler and still enjoy the comfort of your mattress.
Where is the best place to put a Dock Pro?
The Dock Pro sleep system can be placed anywhere near your bed or on a nightstand. We recommend placing the Dock Pro on a flat surface close to a wall outlet.
Below are some recommendations:
Under the foot of the bed
Under the top of the bed (where you place your head to sleep)
Under a nightstand
On a nightstand (this is our favorite; put it on display!)
Can I use the Dock Pro on just half of our bed?
Yes, absolutely! You'll only need to purchase a "ME" Dock Pro Sleep System. A "ME" sleep systems are for cooling/heating one side of the bed. You will receive one control unit and a Chilipad Pro mattress topper that covers half the bed.
Can I Add a Unit at a later time to convert to a "We"
Yes, if you purchased a half-sized system previously, you'll need to add another half-sized system ("ME") to your bed. Separate systems will control both sides of the bed.
Do I need to clean the Dock Pro system and mattress topper?
Yes, we suggest monthly maintenance; this can help the system to run properly and expand its lifespan. If you're interested, you can view our cleaning instructions and learn more about properly maintaining the system and mattress topper.
What sleep trackers are compatible with the Dock Pro?
The Dock Pro is fully integrated with our Sleepme Tracker when both are connected to WiFi. This allow for our AI to automatically change the temperature of your Dock Pro based on your personalized real time sleep metrics. Most 3rd party sleep trackers will work fine with the Dock Pro but they are not compatible with our AI that allows for real time temperature changes while you are sleeping.
Can I use the Dock Pro when traveling?
Do you offer free shipping?
Yes, we're excited to offer fast and free standard shipping for contiguous US-based addresses.
What about international shipping? Click here for shipping details to Alaska, Hawaii, and territories or other international countries within our service area.
Want to enjoy better sleep faster? We offer expedited service via major carriers. Expedited shipping does not change the processing time and will occur once the item ships. For example, if your item has a lead time of 7 days, your item will still ship from our warehouse in 7 days, but it will be shipped to you based on your expedited shipping method option. Expedited shipping is available on the checkout page with the shipping rate and estimated delivery time frame.
What is the 90-Night Sleep Trial Guarantee?
We're confident that you will love your Dock Pro. If you are unsatisfied for any reason, however, you have 90 days from the date the Dock Pro was delivered to you to return it to us in exchange for a full refund of your purchase price. Click here for details.
Stay up to date to receive exclusive discounts, sleep tips and the latest in sleepme news.