Sleeping can be cool
Our cutting edge Sleep Systems will keep you cool all night long.
Shop Sleep Systems
Testimonials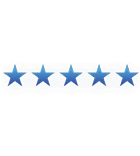 Testimonial number 1
Steven T.
Verified Purchaser
"It has greatly improved the quality of my sleep. I no longer have night sweats, and my bed is much more comfortable."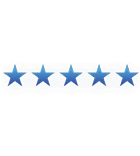 Testimonial number 2
Brian T.
Verified Purchaser
"I'm a hot sleeper, but my wife isn't so we're always fighting over the room temperature. This is a great solution."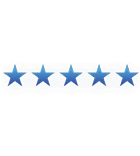 Testimonial number 3
Liz V.
Verified Purchaser
"I love how it cools in seconds! I sleep hot and look forward to laying in a cool bed."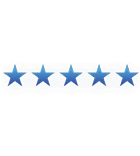 Testimonial number 4
Brian C.
Verified Purchaser
"I'm a hot sleeper but cool off toward morning. The programmable Dock Pro keeps me comfortable all night."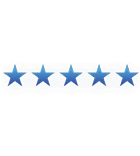 Testimonial number 5
Greg A.
Verified Purchaser
"Greatest product ever! No more night sweats! No more being up all night."
No one likes sleeping hot. Let us help.
Make waking up hot and sweaty a thing of the past. Our water based mattress pads can go as low as 55°F so you can sleep as cool as needed to get a restful night's sleep.
Our stats don't lie
Our Sleep Systems are improving how our customers sleep as well as their overall health and wellness.
Prefer different temperatures?
No sweat. Our systems are available in ME (half bed) or WE (full bed) sizes for queen to cal king mattresses. The WE allows for separate temperature control from 55°-115°F for each sleeper, so everyone sleeps happy.
Start warm. Sleep cool. We've got you
Schedule temperature changes instead. Start the night snuggled up in a cozy bed, and your Sleep System schedule will automatically cool down once you're asleep. You'll sleep deeper and longer with fewer restless moments.
How sleep systems work
Science shows that we sleep better when we sleep cooler which allows us to increase our deep and REM sleep. Our active cooling systems allow you to sleep at your ideal temperature so you sleep cool all night from night one. Wake up feeling restored & refreshed.
Chilisleep Sleep Systems
Starting at $1,149
State-of-the-art Technology
Dock Pro
Most powerful & personalized
For those whose who get really hot or want the latest technology


All the benefits of the Cube plus:
Rapid cooling & warming
ChiliPad Pro mattress topper with enhanced comfort & performance
Schedule temperature adjustments throughout the night
Pairs with our non-wearable sleep tracker to provide real-time, AI-driven temperature adjustments
Shop Dock Pro
Starting at $649
The Original
Cube
Single temperature system

For those looking for a simple, cool sleep solution


Industry leading temperature range of 55°F - 115°F
Cool mesh mattress topper with circulating water
On-device controls for simple temperature changes
Easy to set up and 100% machine washable & dryable
Shop Cube
or let us recommend the perfect system for you.
The Sleepme Promise
Testimonials
Testimonial number 1
up to 2-Year Limited Warranty
Real Customers Talk Real Results
Rebecca W.
Night Sweats Sufferer
"I sweat a lot when I sleep. It could be the dead of winter and I would wake up drenched. Now I feel like I sleep more soundly. I makes sleeping so much easier"
Hot Sleep FAQs
What is a hot sleeper?
A hot sleeper is someone who constantly feels hot or sweaty while sleeping and struggles to cool down even when sleeping in cooler room temperatures. Research recently showed that "hot sleepers" can affect 10% to 41% of people.
What causes you to be a hot sleeper?
Being a hot sleeper can be caused by various factors, including poor sleep hygiene, a hot sleeping environment, genetics, hormonal changes, illnesses and infections, or certain medications. Health conditions like sleep apnea can also contribute to feeling hot while sleeping.
What types of bedding materials are best for hot sleepers?
Bedding materials play a significant role in keeping cool while sleeping. Breathable fabrics such as bamboo, linen, cotton and Tencel cooling sheets are best for individuals who sleep hot. These materials promote airflow and move away moisture, helping to regulate your body temperature and allowing you to stay cool while sleeping. It's best to avoid synthetic fabrics like polyester, which can trap heat and cause discomfort.
What are some solutions for hot sleepers
What is the best sleep temperature?
What are the benefits of sleeping cooler?
Sleeping cool provides various benefits, including; falling asleep faster, improving sleep quality, reducing insomnia, increasing natural melatonin levels, and can improve metabolism. One study found that the temperature of the room where you sleep is one of the most important factors in achieving quality sleep.
How can I keep my bed cool?
Can cooling my core body temperature help me sleep?
Yes! It's backed by science. In a Harvard study, participants were likely to fall asleep faster, taking an average of 6.2 minutes when their body temperature decreased at its lowest (approx. 97.7ºF/36.5ºC). It took participants 20 minutes to fall asleep when they were warmer (98-99.5ºF/37-37.5ºC).
I sleep hot, but my partner doesn't, will it help me?
Unlike other sleep systems on the market, we offer a ME system. The ME system was designed for one sleeper. Additionally, it works well with split mattresses and adjustable beds.
Can sleeping with a fan help me sleep cooler?
Not really. A fan will not cool your body temperature. Fans are designed to circulate air in a room and help maintain moisture; a fan merely blows air out, creating a cooling illusion. They can also distribute pollen and dust, making it difficult for individuals to sleep who suffer from asthma, allergies, or hay fever. You can read more about the downsides of sleeping with a fan.
Can I use my FSA or HSA to purchase a sleep system?
Yes, our sleep systems are HSA and FSA elligible. You can purchase any of our systems with a prescription from a medical professional or Letter of Medical Necessity. (LOMN)
13 Tips on How to Stay Cool at Night
Read More
The ideal temperature for sleep falls between 60 and 67 degrees Fahrenheit. It can become challenging to fall asleep when the temperature gets higher than the recommended temperature. Falling into a deep sleep is linked with cooling your body temperature, and being hot can reduce your likelihood of falling asleep and staying asleep. Learn how to keep cooler at night with the tips in this article.
Why Do I Get So Hot When I Sleep?
Read More
After a long day, you're finally ready to slip into bed. You breathe a big sigh of relief and think to yourself, 'What a long day. I'm so ready to sleep.' Shortly after you've drifted off to sleep, you start to feel the toss, and turns start. First, you kick off the blanket and turn to the other side. That helps for a little while. Things start to get warmer and warmer and you start to wake up more and more.
What Causes Night Sweats in Men?
Read More
Waking up covered in sweat is an unpleasant part of life for many. That drenched, overwhelmed, sticky, sweaty, and uncomfortable feeling that startles you awake in the middle of the night can affect men at different points in their lives for various reasons.
Stay up to date to receive exclusive discounts, sleep tips and the latest in sleepme news.