Sleepme and Hapbee Enter International Partnership to Deliver Better Sleep
Tara Youngblood • Dec 29, 2021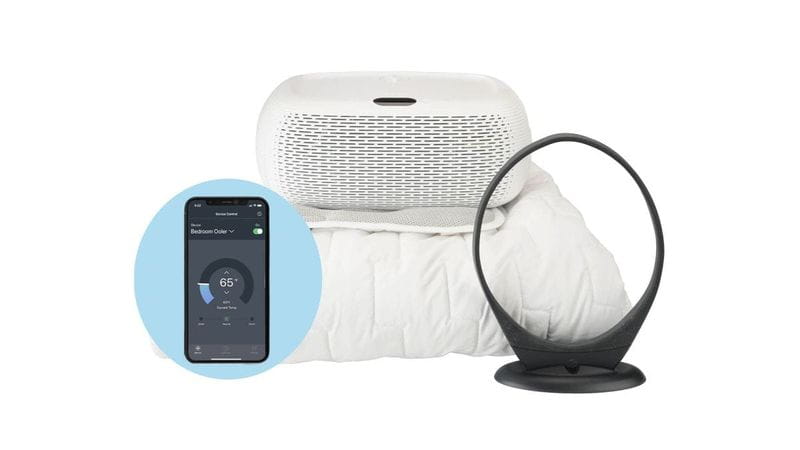 Strategic partnership transforms sleep by controlling the two most important factors for restorative sleep – temperature and mental state
CHARLOTTE, N.C. & MONTRÉAL-- Sleepme Inc., the maker of ChiliSleep's temperature-controlled mattress pads, and Hapbee Technologies, Inc. (TSXV: HAPB) (OTCQB: HAPBF) (FSE: HA1) the smart wearable and wellness technology company, today announced a strategic international partnership.
Sleepme found a complementary partner in Hapbee, the maker of a wearable device to enhance sleep, and will enter into a partnership that combines thermoregulation sleeping products and a smart wearable sleep device to ultimately help people sleep better, regulate their temperature, and boost overall health and wellness. The partnership will begin with Hapbee as the first official partner on the new sleepme marketplace.
"Today is the beginning of an ongoing international partnership that will unite Hapbee and Sleepme in a journey to transform sleep," said Yona Shtern, CEO of Hapbee. "Alone, our products help people enhance their night's sleep by getting to sleep easily, experiencing deeper sleep and achieving restorative sleep.
Through this partnership, you create access to extraordinary sleep by controlling the two most important factors for restorative sleep – temperature and mental state. We are excited to empower people to transform sleep, health and wellness."
Hapbee's smart, wearable device that enhances your night's sleep with faster, deeper and restorative sleep will be available to purchase in conjunction with the temperature-controlled mattress pads. In the future, Hapbee will create custom sleep blends for sleep preparation, providing deeper and restorative sleep in collaboration with sleepme experts. The partnership will cultivate a sleep design process that helps develop a unique sleepme blend to deliver customers faster, longer and deeper sleep.
I'm a scientist myself and the Hapbee device has shown impressive results. Our mission at sleepme is to transform the way people sleep. It should be easy, accessible, and feel amazing.
Tara Youngblood
CEO and Co-Founder, Sleepme Inc.
We choose partners that can help us deliver on our promise of incredible sleep and recovery. We're extremely happy to work together and combine their technology with ours to give customers optimal sleep performance."
In November, sleepme announced the launch of the new sleepme website and marketplace. The Hapbee Smart Wearable will be sold directly through Sleepme's marketplace, beginning in 2022.
About Sleepme™
Sleepme Inc. is a sleep technology brand revolutionizing the way the world sleeps. Through decades of learning and experience as well as an extensive patent portfolio, Sleepme's purpose is to make sleep easy, achievable, and a positive part of everyone's health.
Sleepme coaches some of the world's top athletes and continues to serve consumers around the world through its umbrella of trusted, quality and leadership brands including Sleepme, ChiliSleep and Ebb.
Beloved by millions for its life-changing sleep results, ChiliSleep pioneered the award-winning Chilipad and Chiliblanket, both of which are powered by the Cube and OOLER bed cooling sleep systems.
About Hapbee
Canadian-based Hapbee is a wearable wellness technology company that aims to help people enhance how they feel. Powered by patented ultra-low radio frequency energy (ulRFE®) technology, Hapbee delivers low-power electromagnetic signals designed to enhance sleep, performance and mental wellness.
The company has offices in Montreal, Vancouver, Seattle and Phoenix. Hapbee is available for purchase at Hapbee.com.