Certified Renewed Dock Pro Sleep System
All the cooling benefits of our newest, most powerful sleep system at a budget friendly price. All Certified Renewed Cooling Systems include a brand new Chilipad. Buy with confidence and sleep better.
Buy
Certified Benefits
Includes a certified control unit and a brand new pad plus free shipping, a 30-day sleep trial and 12 month limited warranty.
20-point inspection
All Certified Renewed Sleep Systems are thoroughly inspected, cleaned and tested to ensure they are in perfect working condition and meet our rigorous standards.
Minimize Waste
We recycle all units that don't meet our criteria on function or cosmetic standards.
Ultimate cold power,
unrivaled deep sleep
The Dock Pro blows past the competition in terms of performance & sophistication. Banish tossing and turning for good and experience better, deeper sleep with a Certified Renewed Sleep System.
Certified Renewed Dock Pro control unit
Refurbished, Repaired, Recycled
Each Control Unit undergoes a 20-point inspection and conditioning process. From electronics to water flow, we make sure your system is good as new. We recycle all units that don't meet our criteria on function or cosmetic standards.
Hardware & firmware updates
All Certified Renewed Control Units are thoroughly cleaned, inspected, and upgraded to ensure they are in perfect working order and meet our cosmetic standards. Upgrades include the latest firmware, OEM hardware and a final functional test run.
Colder & Quieter
Our patent-pending system offers double the cooling power of previous models and industry leading cooling capacity with twice as many thermoelectric cooler chips than the competition. The Dock Pro is whisper quiet. At 41-46 decibels of ambient noise, we doubt you'll know it's on.
Sleepme+ compatible
Automated temperature adjustments based on real-time sleep data.
Brand New Chilipad Pro cooling mattress pad
New pad with every system
All sleep certified sleep systems come with a certified control unit and a brand new pad.
Colder
5x more cooling power than previous models is boosted by the new membrane's increased temperature-regulating surface area.
Comfortable
Enjoy the comfort of your current mattress with its conforming, stretchy fabric and new tubeless design.
Works for 1 or 2 sleepers
Select a half bed pad (ME) or a full bed pad (WE) which provides the ability to choose different temperatures for both sides of the bed.
Simple setup & maintinance
Installs in minutes. Easily glides onto the top of your existing mattress and fits mattress heights between 8–18 inches. 100% machine washable and dryable.
Sleepme app
Set bed temperature schedules
Schedule automated temperature adjustments throughout the night to keep your bed at the perfect temperature for optimal sleep.
Warm Awake
Replace jarring alarm clock sounds with gentle warming that triggers your body's natural wake response.
Control your Dock Pro from anywhere
Manage your sleep schedules and bed temperature while away from home.
Device sharing
Share any of your Dock Pro sleep systems with guests and access the devices in your home anytime.
Upgrade your Dock Pro with sleepme+
Sleepme+ is the first and only technology that provides you with a dedicated virtual AI sleep expert that continually creates the ideal sleep environment based on your current sleep activity.
AI that adapts while you sleep
When paired with the Dock Pro Sleep System, Hiber-AI delivers AI-driven, real-time adjustments to your bed temperature.
Add sleepme+ to your Dock Pro purchase during the checkout process or click to learn about everything sleepme+ has to offer.
Testimonials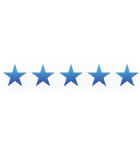 Testimonial number 1
RJ
"It's everything I ever wanted. I set it to 65F and froze my ass off. If you run hot, it has the power to keep you cool and comfortable."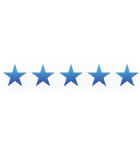 Testimonial number 2
Susan C.
"We love the Dock Pro, has been a game changer for our sleep comfort! We see savings on our AC bill as well."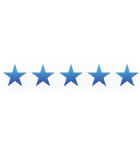 Testimonial number 3
Steven T.
"It greatly improved the quality of my sleep. I no longer have night sweats, and my bed is much more comfortable."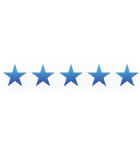 Testimonial number 4
Andrew H.
"Game changer for sure. Recovery is higher, sleep is better, and it's super easy to use."
Specs
Dimensions
15 W x 12 L x 6.25in H | 38 W x 30.5 L x 16cm H
Voltage
110-240VAC, 50/60Hz
Temperature range
55-115°F (13-46°C)
Temperature control
°F /°C
Noise level at 1ft (30cm)
41 - 46 dBA
Connectivity
Bluetooth for Pairing; WiFi: 2.4GHz only
Supports Airplane Mode
Yes. Temperature Adjustment via On-Device Buttons
Voice Assistant Compatible
Google Assistant
Safety certifications
ETL
Frequently asked questions
What's the difference between Certified Renewed and new Dock Pro sleep system?
Certified Renewed Dock Pros are pre-owned Dock Pro control units that are thoroughly inspected, repaired, and tested to make sure they meet Sleepme standards. They may have slight cosmetic damage such as minor scratches.
Each control unit is then paired with a brand new pad before shipping to you!
What is the availability of the Certified Renewed Dock Pro?
Refurbished Dock Pro offers are only available while supplies last.
Are Certified Refurbished Dock Pros covered under warranty?
Your renewed Dock Pro comes with a one year limited warranty.
Why did my certified renewed Dock Pro unit arrived with water in it
The final step in our functional testing includes a final test run to be certain it's working perfectly when it arrives to you. This is why there may be a bit of remnant water in your control unit.
How do I set up my Dock Pro & ChiliPad Pro?
Instructions for the sleep system setup can be found in the sleepme mobile application or located in the Quick Start Guide and Instruction Manual that came in the box with your system
Where is the best place to put a Dock Pro?
The Dock Pro can be placed anywhere near your bed or in a nearby nightstand. Your Dock Pro should be used on a flat surface, close to a wall outlet. Note: We recommend a minimum 2" between the mattress and head/footboard to allow for the connector clearance.
Here are some places we recommend:
Under the foot of the bed
Under the top of the bed (where you place your head to sleep)
Under a nightstand
On a nightstand (this is our favorite; put it on display!)
Where can I download the sleepme app?
The iOS app can be downloaded in the Apple app store. Your device must be running iOS 14 or later.
The Android app can be downloaded in the Google Play store. Your device must be running Android 8 or later.
Can I use the Dock Pro on just half of our bed?
Yes, absolutely! Just purchase a ME Dock Pro Sleep System.
Can I use the sleep system on an adjustable split bed?
Yes! The ME system fits most split adjustable beds. We recommend placing the Chilipad Pro connector at the foot of the mattress. Be sure to test the length of the hose and check for kinking if the foot of the bed is adjustable.
How often should I clean the Dock Pro control unit?
We recommend cleaning the system once per month by emptying the water reservoir completely, draining the Dock Pro with the drain key, adding a packet of ChiliSleep System Cleaner to it, and then refilling it with distilled water. For more detailed instructions and extra helpful tips, be sure to visit our cleaning tips page.
How do I clean My ChiliPad Pro?
The ChiliPad Pro (the pad of our Dockpro system) should be washed seasonally or if it becomes soiled. View our sleep system cleaning instructions for information on monthly maintenance and more.
Do you offer free shipping?
Yes, we're excited to offer fast and free standard shipping for continental US based addresses.
What about international shipping? Click here for shipping details to Alaska, Hawaii, and territories or other international countries within our service area.
Want to enjoy better sleep faster? We offer expedited service via major carriers. Expedited shipping does not change the processing time and will occur once the item ships. For example, if your item has a lead time of 7 days, your item will still ship from our warehouse in 7 days, but it will be shipped to you based on your expedited shipping method option. Expedited shipping is available on the checkout page with the shipping rate and estimated delivery time frame.
What is the 30-Night Sleep Trial Guarantee?
We're confident that you will love your Product(s). If you are unsatisfied for any reason, however, you have 30 days from the date the Product was delivered to you to return the Product to us in exchange for a full refund of your purchase price. Click here for details.