Chilipad OOLER Sleep System
A smart thermostat for your bed. Get control of your sleep climate with temperature scheduling & Warm Awake. 

Includes:
+ 1 Bluetooth-enabled OOLER control unit (2 for WE)
+ 1 Chilipad Cool Mesh mattress pad
Final Shipment; While Supplies Last!
Ships in 1-3 business days
Last product shipment — while supplies last!
OOLER Sleep System
A smart thermostat for your bed
Cool
The OOLER's advanced active cooling technology keeps your bed at the perfect temperature all night—as low as 55°F!
Mobile app compatible
Use the OOLER app to schedule temperature pre-sets, adjust your fan speed, and to setup and use the Warm Awake feature.
Programmable schedules
Customize your sleep schedule with automated temperature adjustments throughout the night to provide optimal sleep.
Cool your bed, your way
Get complete control of your sleep climate with smart temperature scheduling, Warm Awake, and our mobile app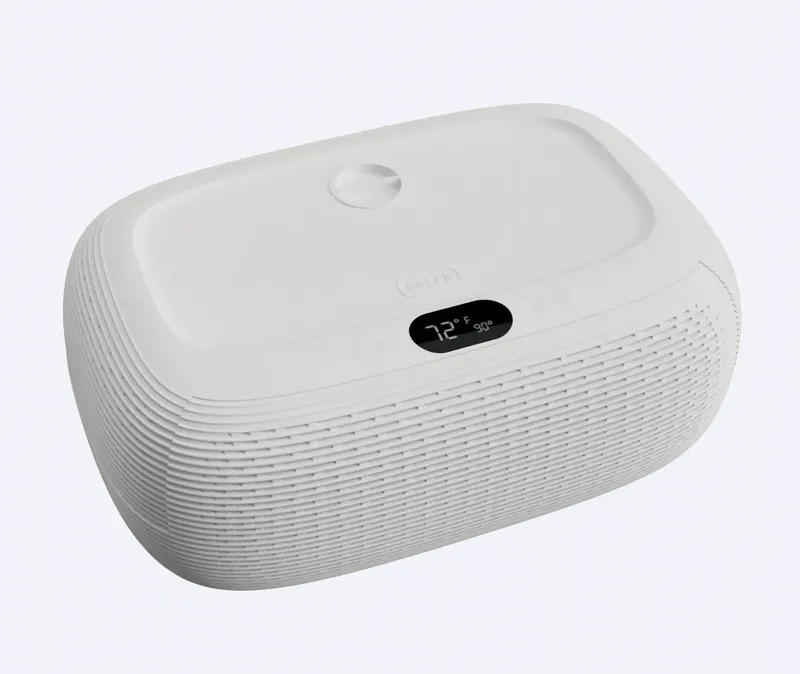 OOLER Control Unit
Active cooling
Temperature ranges from 55-115°F / 13-46°C so you can set it to your ideal bed temperature.
Variable fan speeds
Choose different fan speeds based on your preference for cooling power and noise.
Bluetooth connected
Control your system's sleep schedules and temperature through the OOLER mobile app.
On-device temperature controls
Control your bed temperature with accessible on-device buttons.
Fits under the bed
Place under bed frames 6.25" or higher for a minimalist look.
Auto dimming
The LED screen automatically dims and then turns off seconds after use so it doesn't affect your sleep.
Cool Mesh™ Pad
Reversible for customized comfort
The Cool Mesh side provides maximum cooling effect while the quilted cotton blend side provides cool comfort.
Works for 1 or 2 sleepers
Choose a half bed pad (ME) or a full bed pad (WE) which provides the ability to choose different temperatures for both sides of the bed.
Fits any mattress profile
Can fit any mattress height. The ME Pad even works on split adjustable beds.
Simple installation and easy cleaning
Elastic straps allow for quick installation and removal for cleaning. 100% machine washable and dryable.
No electrical wires or EMFs
The pad has no electrical connections or wires, therefore zero EMFs.
Mobile App
Change your bed temperature
Select your ideal bed temperature via mobile device.
Set bed temperature schedules
Schedule automated temperature adjustments throughout the night to keep your bed at the perfect temperature for optimal sleep.
Warm awake
Replace jarring alarm clock sounds with gentle warming that triggers your body's natural wake response.
Testimonials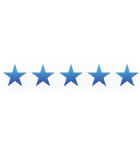 Testimonial number 1
Rene D.
"The OOLER has really upgraded my sleep as a hot sleeper."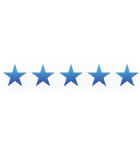 Testimonial number 2
Damon M.
"It has been a game changer for my sleep. I sleep deeper and feel more rested each morning."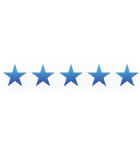 Testimonial number 3
Kristy Z.
"I have been suffering with terrible hot flashes. I am so happy. I have been sleeping so much better since I bought it."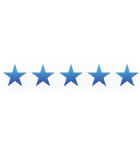 Testimonial number 4
Sean W.
"My sleep has never been better. There's no better product to add to your sleep routine."
Specs
Dimensions
15 x 10 x 6" (38 x 25x 15cm)
Water Reservoir
30oz (900ml)
Voltage
100-240VAC, 50/60Hz
Temp. Range
55-115F (13-46C)
Noise Level at 1ft (30cm)
Slient: ~51-56 dBa, Regular: ~58-63dBa, Boost: ~61-66dBa
Annual Power Consumption
~500kWh/year
Safety Certifications
ETL, SAA, and CE
Frequently asked questions
What does Final Shipment mean?
After careful consideration, we've decided to discontinue the OOLER product to focus on future Chilipad sleep innovations. Here's what you need to know:
Warranty Support
Warranties for OOLER sleep systems inside the warranty window (1 year) will be honored. Our customer support team is here to assist with any warranty-related inquiries.
The OOLER App
The OOLER app will continue to be maintained ensuring you can still enjoy personalized temperature control and a comfortable sleep experience.
Limited Inventory Available
Act now — while supplies last, to purchase additional OOLER Sleep Systems for yourself, or as a fantastic gift this Holiday season. There is limited inventory available. Once they're gone, they're gone.
Holiday Extended Return Policy
When you buy now through the holiday season, you can enjoy a longer return window. OOLER purchases made November 13th through December 25th of any given year have an extended Sleep Trial Guarantee through January 25th of the following year.
What is the difference between the OOLER and the other systems?
With the OOLER, you can control your sleep climate with smart temperature programmable scheduling and warm awake through the sleep app.
With the Cube sleep systems, you can set the temperature either on the control unit or by the remote. Simply set your sleep temperature and sleep at that temperature all night long.
Our other system, The Dock Pro, it's the coolest, quietest sleep system paired with the most comfortable mattress topper. You can adjust the temperature by using the app, creating a custom sleep schedule, and using a warm awake feature, and it's compatible with sleepme+, our sleep tracker.
Can I Add a Unit at a later time to convert to a "We"
Yes, if you purchased a half-sized system previously ("ME"), all you would need to do is add another half-sized system ("ME") to your bed. With a "WE," you and your partner get two control units so that you can each find your ideal sleep temperature, night after night ranging from 55º-115ºF.
Can I use the OOLER on just half of our bed?
Yes! The OOLER is available in Me and We, Queen, King, and Cal King sizes. "Me" sizes are designed for one sleeper (one control unit) and cover half of the mattress; "We" sizes are designed for two sleepers (two control units) and cover the entire mattress. Even better, if you purchase the We unit, you and your partner get two control units so that you can each find your ideal sleep temperature, night after night.
Can I sleep cool, and can my partner sleep warm?
Yes! We offer a "WE" size mattress topper that covers the entire mattress. You and your partner get two control units so that you can each find your ideal sleep temperature, night after night.
Can I use the OOER sleep system on an adjustable split bed?
Yes! The "ME" system fits most split adjustable beds. We recommend placing the Chilipad Pro connector at the foot of the mattress. Be sure to test the length of the hose and check for kinking if the foot of the bed is adjustable.
Will a "WE" sleep system work with an adjustable bed?
Yes, we suggest using two "ME" Sleep Systems instead of one "WE" sleep system for split beds or adjustable beds. Since both sides can be adjusted independently, placing two "ME" toppers on the mattress will enable each side to adjust without causing any damage to the pad or restricting the adjustable positions. For more information, please view our support article.
Will the OOLER work on my memory foam bed?
Yes, we recommend using our sleep systems on memory foam beds! Why? Memory foam in products like Visco and TempurPedic are very comfortable, but they often transfer the heat right back to the sleeper. An OOLER system will actively cool the ambient temperature of the bed so that you can sleep cooler and still enjoy the comfort of your mattress.
Do I need to clean the OOLER sleep system and mattress topper?
Yes, we suggest monthly maintenance on our sleep systems to ensure they operate efficiently and have a longer lifespan. If you're interested, refer to our cleaning instructions to learn more about appropriately maintaining the system and mattress pad.
Where is the best place to put the OOLER System?
You can place the OOLER sleep system in various locations, such as near the head or foot of your bed or on a nearby nightstand. It's recommended to place the system on a flat surface that is situated near a wall outlet.
Below are some suggestions:
Set the system under the foot of the bed
Put the system under the top of the bed (where you place your head to sleep)
Underneath a nightstand
Place under bed frame 8" or more for a minimalistic look
On a nightstand (this is our favorite; put it on display!)
Do I have to use it with the OOLER app?
It's totally up to you. You can use it manually or with your smartphone. Here are some of the key benefits of using the OOLER's app:
Set the perfect temperature from your phone.
Set sleep schedules for automatic and precise temperature changes throughout the night.
Use the Warm Awake feature as an alarm clock replacement (imagine waking up by having a gently warmed bed trigger your body's natural wake response!).
You can easily adjust the bed temperature from the control unit.
Can my environment effect the peak performance of the sleep system?
Peak performance depends on factors such as ambient temperature, individual body mass, and humidity and may not be suitable to replace conventional A/C.
Do you offer free shipping?
Yes, we're excited to offer fast and free standard shipping for contiguous US-based addresses.
What about international shipping? Click here for shipping details to Alaska, Hawaii, and territories or other international countries within our service area.
Want to enjoy better sleep faster? We offer expedited service via major carriers. Expedited shipping does not change the processing time and will occur once the item ships. For example, if your item has a lead time of 7 days, your item will still ship from our warehouse in 7 days, but it will be shipped to you based on your expedited shipping method option. Expedited shipping is available on the checkout page with the shipping rate and estimated delivery time frame.
What is the 30-Night Sleep Trial Guarantee?
We're confident that you will love your Product(s). If you are unsatisfied for any reason, however, you have 30 days from the date the Product was delivered to you to return the Product to us in exchange for a full refund of your purchase price. Click here for details.
Sign up for our newsletter
Customer Reviews
Big improvement in my sleep
The OOLER has really upgraded my sleep as a hot sleeper.
Excellent
I sleep deeper and feel more rested each morning.