Hot Flash Relief
End menopause night sweats
with our patented temperature regulating mattress topper.
Shop Sleep Systems
Testimonials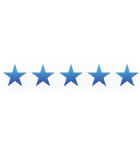 Testimonial number 1
Angela D.
Verified Purchaser
"The Holy Grail of Cooling ... If you're a hot sleeper or suffer from menopause, this will help to keep you cool."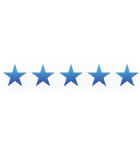 Testimonial number 2
Amy S.
Verified Purchaser
"Just received mine this week, and I have slept better the last two nights than I have in months. Game changer for hot flashes!"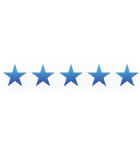 Testimonial number 3
Tracy L.
Verified Purchaser
"This is a life saver! If you are going through menopause, you have to get this to save your sanity."
Testimonial number 4
Brett N.
Verified Purchaser
"My wife started to have hot flashes several months ago ... As soon as it arrived, all our problems were over, and I'm not exaggerating in the slightest."
Testimonial number 5
Katherine K.
Verified Purchaser
"The hot flashes are really bad with pre-menopause or menopause. Game changer my friends. Every woman in her 50's needs one."
Testimonial number 6
Diane S.
Verified Purchaser
"It's awesome when you are going through menopause or if you sleep hot. It's been a game changer for us."
Testimonial number 7
Susan A.
Verified Purchaser
"Ladies: this keeps night sweats away. As an extreme menopause sufferer, the quality of my sleep has deteriorated ... But now ... I can finally sleep — really sleep."
You're hot — literally. It's cool. We got you!
Let's face it, menopausal women are just hotter. And unfortunately, all that extra heat makes them suffer. Especially at night. That's where we can help. Meet the mattress pad that helps keep you cool all night long — no matter how hot you are.
Our sleep systems wowed in a Wake Forest University menopause study
Results found that our sleep systems helped menopausal women reduce hot flashes and improve the quality of sleep.
Night sweat relief
Keep your current mattress. Our ultra-comfy, water-based mattress topper can cool your bed temperature to as low as 55°F to provide the temperature regulation you need while you're sleeping.
Worried because your partner likes a different temperature at night?
No sweat. Our systems are available in ME (individual) or WE (you & a sleep partner) sizes for queen to cal king mattresses. The WE allows for separate temperature control from 55°-115°F for each sleeper, so everyone sleeps happy.
Get hormone-free hot flash support
Night sweats at 3 a.m.? Give your body a quick cool down or an instant ice-bath with a range of active, water-based systems that cool to 55°F.
Don't like the idea
of getting in a cold bed?
Schedule temperature changes instead. Start the night snuggled up in a cozy bed, and your sleep system schedule will automatically cool down once you're asleep. You'll sleep deeper and longer with fewer restless moments.
Shop All Sleep Systems
Starting at $649
The Original
Cube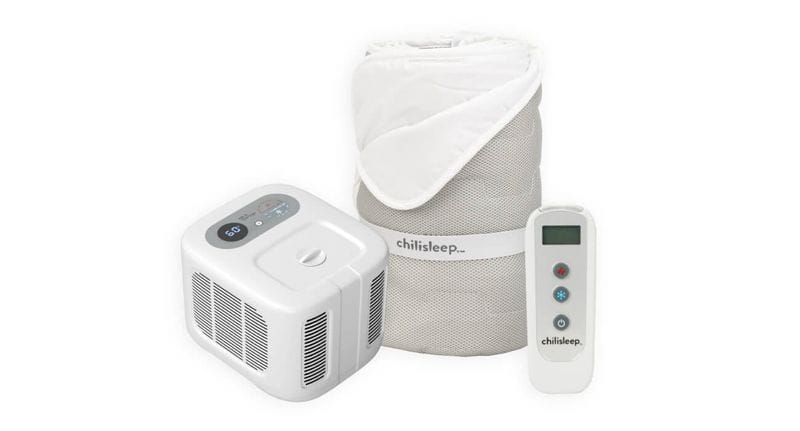 Single temperature system
The system that put Chilisleep on the map
Perfect for women want a cool bed all night long
Industry leading temperature range of 60°F - 115°F
Cool mesh mattress topper with circulating water
On-device controls for simple temperature changes
Easy to set up and 100% machine washable & dryable
Learn More
Starting at $1,149
State-of-the-art Technology
Dock Pro
Most powerful & personalized
All the features of the Cube plus:
Perfect for women who run so hot the bed feels like an oven
Rapid cooling & warming
ChiliPad Pro mattress topper with enhanced comfort & performance
Schedule temperature adjustments throughout the night
Pairs with our non-wearable sleep tracker to provide real-time, AI-driven temperature adjustments
Learn More
or let us recommend the perfect system for you.
The Sleepme Promise
Testimonials
Testimonial number 2
up to 90 night sleep trial
Women talk.
We listened.
Susan B. Mom & Night Sweats Sufferer
"I was struggling in the middle of the night and I'd wake up soaking wet. With my Chilisleep sleep system, I slept for eight hours straight for the first time in a long time — and woke up dry."
Menopause FAQs
How can I sleep cooler during Menopause?
There are several ways to sleep cool during menopause:
It's recommended to keep the bedroom temperature cool, between 60-67º Fahrenheit.
Use lightweight and breathable bedding, such as cotton sheets.
Using a cooling mattress pad or pillow can help you stay cool throughout the night.
Wear lightweight, breathable clothing to bed.
Try relaxation techniques such as yoga Nidra, meditation, or deep breathing to help you relax and fall asleep.
For more information on how to stay cool at night, we've listed 13 tips on how to stay cool at night.
I'm in perimenopause or post-menopause. Will a sleep system help me too?
Absolutely! You don't need to wait for menopause symptoms to hit their peak to seek out comfort. Preparing yourself for menopause by investing in better sleep with a cooling mattress pad will help to keep you feeling most like yourself.
And once menopause is complete, you may still want support while sleeping and even benefit more from the warming options of a sleep system.
Are there natural solutions for treating menopause?
Regular exercise and physical activities can help alleviate some of the symptoms of menopause, including hot flashes and night sweats.
Eating a healthy diet rich in fruits, vegetables, and whole grains can help reduce symptoms.
Certain herbal supplements, such as black cohosh, have been revealed to help relieve some of the symptoms of menopause.
Yoga, meditation, and tai chi can help reduce stress and improve overall well-being during menopause.
If adding supplements, we recommend speaking with your primary doctor to discuss supplement options to relieve symptoms.
What other sleepme products can help me with menopause and hot flashes?
Along with the award-winning Dock Pro sleep system, we offer additional systems, including the OOLER and Cube.
Pair one of our Weighted Blankets with a ChiliSleep control unit to enjoy temperature-neutral, weighted comfort while relaxing or throughout the night.
Breathable, moisture-wicking Cool Luxe™ Sheets are specifically designed to work with our Sleep Systems. The silky soft 300 thread count sateen/cotton blend creates the ultimate environment so you can wake up refreshed.
Manage stress & fatigue before bed with our sleepme™ Sleep Kit which includes Aromatherapy pillow spray, plush eye mask, ear plugs and more to help you ease into sleep and wake rested.
Can your weighted blanket help relieve menopause symptoms?
What are Vasomotor Symptoms?
Also referred to as VMS, the symptoms are known as night sweats and hot flashes. They are the most common symptoms of menopause.
Can your products help reduce Vasomotor Symptoms?
Yes, we recently partnered with Wake Forest University to conduct a menopause study investigating the role of our products and sleeping cool to help reduce the symptoms of menopause. Participants improved their sleep score by 30%. Read the complete study.
Resources for Menopause, Hot Flashes and Women's Health
We're committed to helping you sleep better. Explore expert content full of tips for hot sleep relief, recovery plans and so much more.
How to Reduce Hot Flashes at Night
Read More
Hot sleep? Sweaty sleep? For so many women, it must be the change-of-life night sweats. Why are so menopause symptoms worse at night? Does eating spicy food increase menopause symptoms? Read more to find out all the answers and reviews from countless women who are experiencing relief from menopause symptoms using sleepme products.
Why Do I Get So Hot When I Sleep?
Read More
After a long day, you're finally ready to slip into bed. You breathe a big sigh of relief and think to yourself, 'What a long day. I'm so ready to sleep.' Shortly after you've drifted off to sleep, you start to feel the toss, and turns start. First, you kick off the blanket and turn to the other side. That helps for a little while. Things start to get warmer and warmer and you start to wake up more and more…
13 Tips on How to Stay Cool at Night
Read More
The ideal temperature for sleep falls between 60 and 67 degrees Fahrenheit. It can become challenging to fall asleep when the temperature gets higher than the recommended temperature. Falling into a deep sleep is linked with cooling your body temperature, and being hot can reduce your likelihood of falling asleep and staying asleep. Learn how to keep cooler at night with the tips in this article.
Sign up to be the first to learn about our latest research and resources for menopause relief.