Sleep at your perfect temperature
Our sleep systems will improve the quality of your sleep
Cool sleep = better sleep
Science shows during your nightly periods of deep sleep, your body drops to its lowest temperature, which can be enhanced when using a cooling pad for your bed
Deep sleep helps your mind & body heal
With increased deep sleep your learning capability is higher. Your memory is stronger. You're prepared to take on whatever challenges the day brings. After a night of true recovery, you're in peak physical and mental shape.
How our sleep systems work
Water based system
Our systems leverage water's thermal powers to allow you to choose your precise bed temperature ranging from 55-115°F (13-46°C) so you can sleep at your ideal temperature.
Temperature regulated mattress pad
Keep your current comfy mattress and comforters. Our mattress pad goes between you and your mattress so you can sleep at your perfect bed temperature while not sacrificing comfort. Plus, our pad has no wires or electricity, therefore zero in-bed EMF's.
Bed temperature scheduling
If you don't like a cool bed when you go to sleep or wake up, our Dock Pro and OOLER systems let you schedule different temperatures throughout the night so you can be warm while awake and still get the benefits of sleeping cooler while asleep.
1 or 2 sleepers
We offer a half bed option and dual-zone option so each side of the bed can be at different temperatures.
Chilipad Sleep Systems
Starting at $1,149
State-of-the-art Technology
Chilipad Dock Pro
Most powerful & personalized
All the benefits of the Cube plus:
Rapid cooling & warming
ChiliPad Pro mattress topper with enhanced comfort & performance
Schedule temperature adjustments throughout the night
Non-wearable sleep tracker and real-time AI temperature adjustments with sleepme+ membership
Shop Dock Pro
Starting at $649
The Original
Chilipad Cube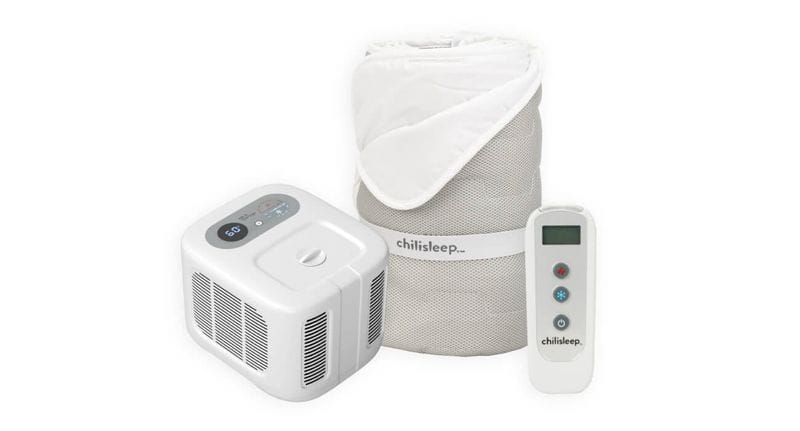 Single temperature system
The system that put Chilisleep on the map
Industry leading temperature range of 60°F - 115°F
Cool mesh mattress topper with circulating water
On-device controls for simple temperature changes
Easy to set up and 100% machine washable & dryable
Shop Cube
The latest in sleep tech & education, straight to your inbox