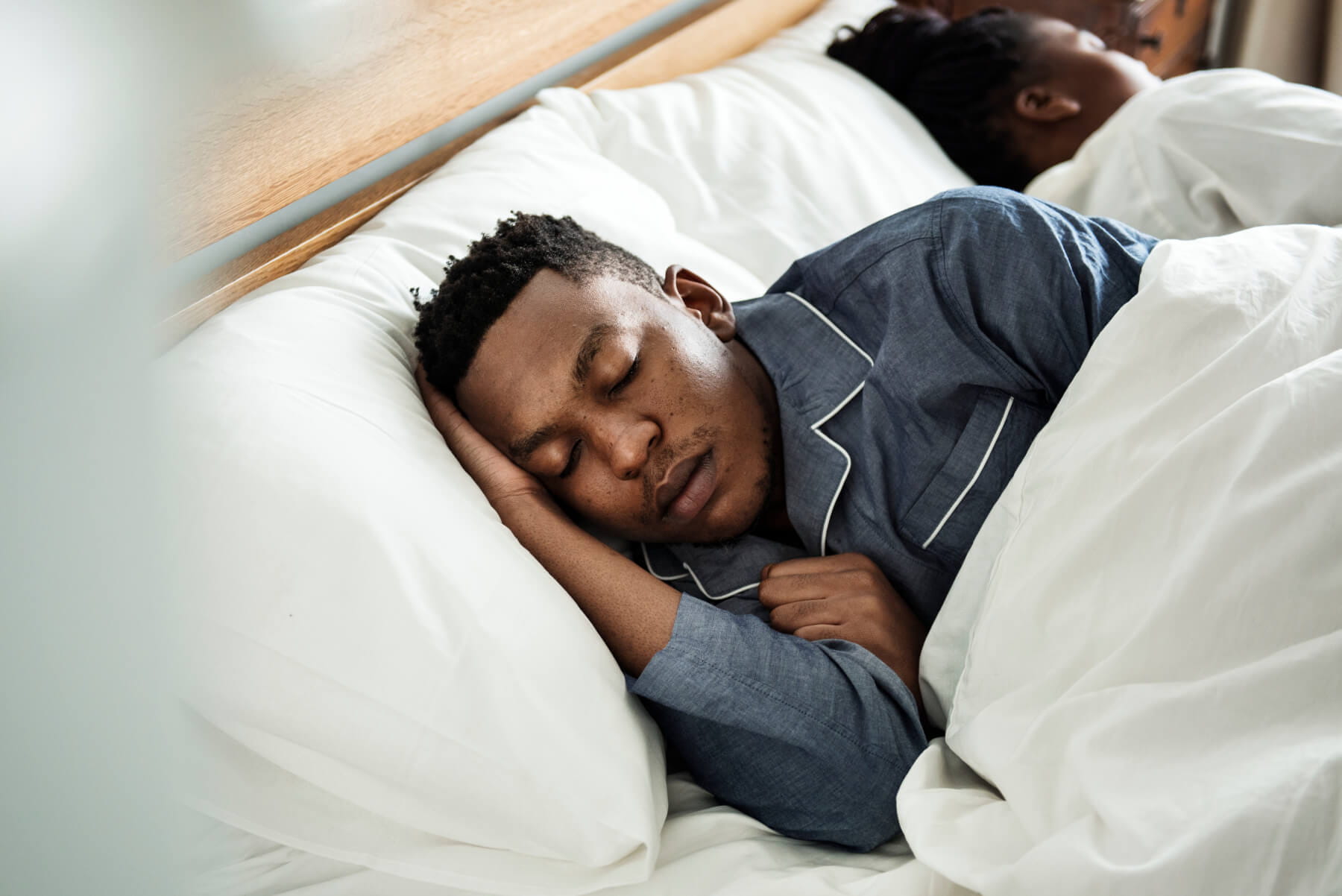 2. NREM Stage 2 (Light Sleep)
NREM Stage 2 is also known as light sleep. For the next 20 minutes, your heart rate and breathing slow down and become more regular. Additionally, your muscles relax more, and your body temperature continues to drop. You become less aware of your surroundings.
During this time, eye movements stop, and brain waves show a new pattern. Your brain begins to produce a kind of wave known as "sleep spindles," an indication that is processing what you have learned during the day and forming new memories. These K complexes or "sleep spindles" are the most distinct of all brain waves seen on EEG and indicate you're moving into a deeper stage of sleep.
Usually, someone can wake you fairly easily, or you may wake up to loud noise during NREM Stage 2. While the first N2 sleep stage lasts 10-25 minutes, each following cycle lasts longer. The American Sleep Foundation estimates that most people spend about half of their sleep time in Stage 2.
Scientists have observed that N2 sleep is important for filing, storing, and retrieving memories [2]. So, if you want to make sure you really learn that new skill or are able to recall facts on trivia night, you want to make sure you get enough N2 sleep!
Fast Fact: Ever wake yourself up grinding your teeth? This is called "bruxism," and it most often happens during NREM Stage 2 sleep. [2]
3. NREM Stage 3 (Deep Sleep)
In NREM Stage 3, your brain produces deep, slow delta waves, so many that this stage is known as delta sleep. During this stage of sleep, you probably won't be responsive to loud noises or changes in temperature.
It will be hard for someone to wake you up. Your brain produces growth hormone when you are in Stage 3 sleep. This is the hormone that stimulates the building of muscles and the burning of fat.
Because your body produces less growth hormone as you get older, not getting enough deep sleep causes weight gain. Your body also uses this stage of sleep to bolster your immune system. NREM Stage 3 is also the time your brain forms declarative memories.
This is the stage you need to be able to "sleep on" facts you have tried to memorize the day before, so you will remember them when you wake up.
Stage 3 sleep lasts 20 to 40 minutes.
4. REM Stage 4
In Rapid Eye Movement (REM) or Stage 4, your eyes move rapidly behind your closed eyelids like you are looking at things in a dream world. During this stage, your body becomes immobilized while your brain becomes almost as active as when you are awake.. Fortunately, assuming you don't suffer from a disorder of arousal, like sleepwalking, your muscles are paralyzed, so you can't act out your dreams.