Greater Than 50% Reduction in Hot Flash Severity and Frequency
Tara Youngblood • Oct 04, 2022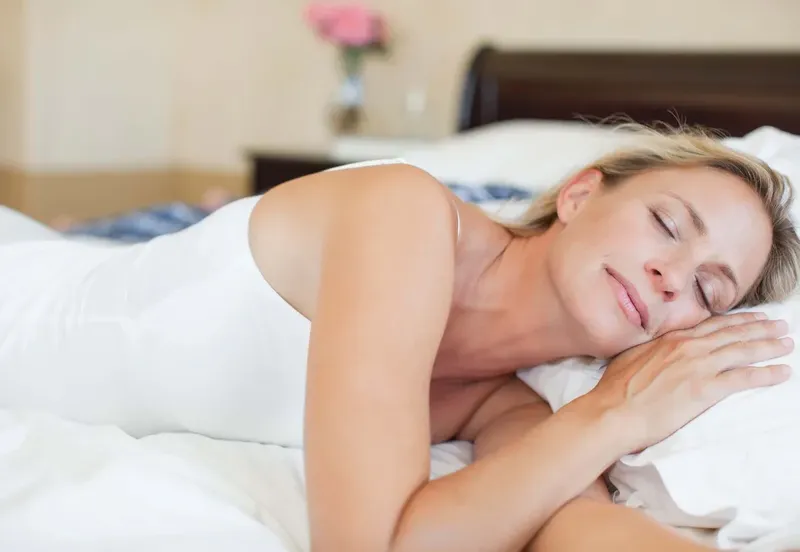 CHARLOTTE, N.C.--(BUSINESS WIRE)--Sleepme, Inc., the parent company of sleep technology brand ChiliSleep, announced today impressive results from a Wake Forest University study investigating the role between colder sleep and some of the worst symptoms of menopause: night sweats and hot flashes.
The study revealed a greater than 50% reduction in hot flash severity and frequency during the day and night in women who used ChiliSleep Sleep Systems.
Thousands of customers have purchased our cooling products to help with hot flashes, and I have received notes from many of them saying our sleep systems have improved their quality of life. This is why we continue to do what we do.
Tara Youngblood
CEO and Co-Founder, Sleepme Inc.
Reduce Hot Flashes & Night Sweats
Reduce menopause night sweats and hot flashes with our patented temperature regulating cooling mattress topper. Our cooling products will reduce hot flashes and night sweats significantly.
ChiliSleep's cooling mattress pad scored higher in reducing hot flashes than other methods such as acupuncture and Venlafaxine (a non-hormonal drug solution). ChiliSleep products also helped improve sleep scores by 30% and eliminate insomnia altogether.
"Ensuring that women in menopause have resources to improve their quality of life and sleep better is a passion of mine," Tara Youngblood, CEO and co-founder of Sleepme Inc., said. "Hot flashes and night sweats can cause bad sleep, which can lead to women feeling tired the next day, and struggling with both concentration and motivation."
Menopause usually occurs between ages 45 and 55, and recent estimates show that women who experience hot flashes during menopause on average suffer for 5.2 years. Due to spiking hormone levels, menopause night sweats can result in severe hot flashes that can leave clothes and bedding soaked.
ChiliSleep Sleep Systems include the Cube™, OOLER®, and Dock Pro™ which cool as low as 55°F and have been called the "menopause night sweat cure" because they give users the ability to find the right temperature to improve their sleep quality.
Quality sleep is one of the pillars of good health, and the Wake Forest results follow a previous clinical research study Sleepme conducted with ProofPilot. That study tracked users over four weeks using third-party sleep data and reported that ChiliSleep's products were very effective in reducing a variety of sleep ailments, such as discomfort, pain, and anxiety.