OOLER Sleep System
Includes:
+ 1 Bluetooth-enabled OOLER control unit (2 for WE)
+ 1 Chilipad Cool Mesh mattress pad
Cool Luxe™ Sheets
Dreamy Comfort That's Breathable and Moisture-Wicking. Save extra on sheets when you bundle.
Ships within 3-5 business days
OOLER Sleep System
A smart thermostat for your bed
Cool
The OOLER's advanced active cooling technology keeps your bed at the perfect temperature all night—as low as 55°F!
Mobile app compatible
Use the OOLER app to schedule temperature pre-sets, adjust your fan speed, and to setup and use the Warm Awake feature.
Programmable schedules
Customize your sleep schedule with automated temperature adjustments throughout the night to provide optimal sleep.
Cool your bed, your way
Get complete control of your sleep climate with smart temperature scheduling, Warm Awake, and our mobile app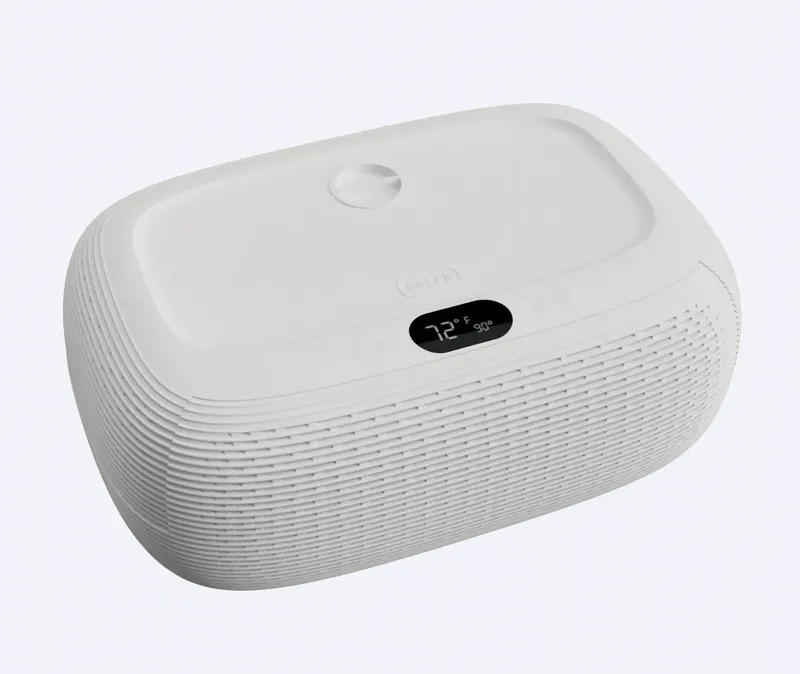 OOLER Control Unit
Active cooling
Temperature ranges from 55-115°F / 13-46°C so you can set it to your ideal bed temperature.
Variable fan speeds
Choose different fan speeds based on your preference for cooling power and noise.
Bluetooth connected
Control your system's sleep schedules and temperature through the OOLER mobile app.
On-device temperature controls
Control your bed temperature with accessible on-device buttons.
Fits under the bed
Place under bed frames 6.25" or higher for a minimalist look.
Auto dimming
The LED screen automatically dims and then turns off seconds after use so it doesn't affect your sleep.
Cool Mesh™ Pad
Reversible for customized comfort
The Cool Mesh side provides maximum cooling effect while the quilted cotton blend side provides cool comfort.
Works for 1 or 2 sleepers
Choose a half bed pad (ME) or a full bed pad (WE) which provides the ability to choose different temperatures for both sides of the bed.
Fits any mattress profile
Can fit any mattress height. The ME Pad even works on split adjustable beds.
Simple installation and easy cleaning
Elastic straps allow for quick installation and removal for cleaning. 100% machine washable and dryable.
No electrical wires or EMFs
The pad has no electrical connections or wires, therefore zero EMFs.
Mobile App
Change your bed temperature
Select your ideal bed temperature via mobile device.
Set bed temperature schedules
Schedule automated temperature adjustments throughout the night to keep your bed at the perfect temperature for optimal sleep.
Warm awake
Replace jarring alarm clock sounds with gentle warming that triggers your body's natural wake response.
Testimonials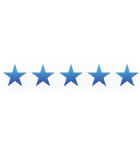 Testimonial number 1
Rene D.
"The OOLER has really upgraded my sleep as a hot sleeper."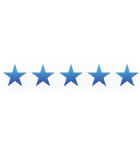 Testimonial number 2
Damon M.
"It has been a game changer for my sleep. I sleep deeper and feel more rested each morning."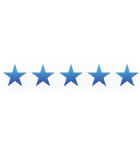 Testimonial number 3
Kristy Z.
"I have been suffering with terrible hot flashes. I am so happy. I have been sleeping so much better since I bought it."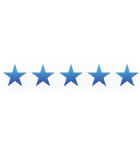 Testimonial number 4
Sean W.
"My sleep has never been better. There's no better product to add to your sleep routine."
Specs
Dimensions
15 x 10 x 6" (38 x 25x 15cm)
Water Reservoir
30oz (900ml)
Voltage
100-240VAC, 50/60Hz
Temp. Range
55-115F (13-46C)
Noise Level at 1ft (30cm)
Slient: ~51-56 dBa, Regular: ~58-63dBa, Boost: ~61-66dBa
Annual Power Consumption
~500kWh/year
Safety Certifications
ETL, SAA, and CE
Frequently asked questions
How do I set up the OOLER?
View the instruction video here!
Need some help getting your bed ready? Here's the basic order of operations we generally recommend for new users:
1. Mattress as base
2. Attach Cool Mesh mattress pad (connecting tubes can go at the head or foot of the bed)
3. Put on Fitted sheet over Cool Mesh pad
4. Blanket or duvet on top (think of it as a refrigerator: if the door is left open, all the cold air will be let out; using a top layer traps the air to regulate your temperature preference!)
Place the control unit under the bed or beside the bed, making sure to leave a clearance of at least 18 inches around the unit to facilitate air exchange and circulation.
Do I have to use it with the app?
It's totally up to you. You can use it manually or with your smartphone. Here are some of the key benefits to using the OOLER's app:
+ Set the perfect temperature from your phone.
+ Set sleep schedules for automatic and precise temperature changes throughout the night.
+ Use the Warm Awake feature as an alarm clock replacement (imagine waking up by having a gently warmed bed trigger your body's natural wake response!).
Can I use the OOLER on just half of our bed?
Yes! The OOLER is available in Me and We, Queen, King, and Cal King sizes. "Me" sizes are designed for one sleeper (one control unit) and cover half of the mattress; "We" sizes are designed for two sleepers (two control units) and cover the entire mattress. Even better, if you purchase the We unit, you and your partner get two control units so that you can each find your ideal sleep temperature, night after night.
How often should I clean the OOLER control unit?
How do I wash the the Chili Cool Mesh Mattress Topper?
To wash the Chili Cool Mesh mattress pad, we recommend a front-loading washer (or a top loader without an agitator). Secure the pad tubes with the included wash strap or a thick rubber band, rope, etc. Wash with cold water on a delicate cycle. To dry the pad, keep the pad tubes secured and dry on a delicate cycle with no heat. Do not bleach, do not iron, and do not dry-clean the pad. Make sure the pad is completely dry before reconnecting to a power source.
Can the OOLER help me burn fat while sleeping?
Many factors will determine fat loss, of course, but science says deep sleep can play a key role in burning fat.The key to unlocking the deepest sleep lies in temperature regulation. When you use the OOLER, water is pumped through the pad, letting you adjust the temperature to choose what works for you.
Will the OOLER boost my testosterone levels?
Again, many factors are at play with hormone levels. But we know that testosterone is at its highest levels during REM sleep (restorative sleep that occurs mostly late in the nightly sleep cycle). Deep sleep also stimulates a natural boost in human growth hormone. Plus, when the body is well-rested, it's able to replenish glycogen stores, reduce inflammation, and boost motor skill development.
Can my environment effect the peak performance of the sleep system?
Peak performance is dependent on multiple factors such as ambient temperature, individual body mass and humidity and may not be suitable to replace conventional A/C.
Will a WE sleep system work with an adjustable bed?
We recommend two ME Sleep Systems rather than one WE Sleep System for Split Adjustable Beds. Because both sides adjust independently, placing two ME pads on the mattress will allow each side to adjust without damage to the pad or restricting the adjustable positions.
Additionally, we advise installing ME pads placed on adjustable beds with the connection hoses at the foot of the bed. After installation and during use, make sure that the hose remains loose (not taut) and free from crimping between the mattress and bed frame, which can damage the hose.
Does the OOLER get good reviews?
Yes! For two years in a row now, Consumer Reports has included the OOLER in its review of best cooling mattress pads. The OOLER has earned a lot of well-deserved praise in other leading publications:
+ A review in GQ says "the OOLER effortlessly sloughed the molten heat off my body" and recommends ChiliSleep's general premise, which is that instead of cooling all the air in your home, "maybe it's easier to just cool the thing you're laying on."
+ Mashable calls the OOLER "no ordinary mattress pad" and "worth the splurge" because it keeps you cool all night long, with water flowing in its ?" silicone tubes spread throughout the pad.
+ SleepFoundation.org praises the OOLER as the Most Innovative cooling mattress pad, perfect for "people who want precise control over the temperature of the bed" and "those who want a mattress pad that can be paired with a smartphone app."
+ Good Housekeeping gushes that finally "you can bring your AC into your bed" with precise temperature control "from an application on your smartphone for super easy use."
+ Matt Blackburn Host of Mito Life "I started with the Original Chilipad which is awesome its just a little more work....But now I have the OOLER which is their newest system and that one is incredible, self cleaning, with ultraviolet light, which I'm so obsessed with purple light so that's cool too but it really works and I go to bed cold and then I wake up warmer because you can set the time that you gotta go to bed and wake up with your phone and again, there is no EMFs'. they thought about all that and they are ware of all that."
What are sleepme's expedited shipping details?
This option is available on the checkout page with the shipping rate and estimated delivery timeframe.
Expedited shipping does not change the processing time and will occur once the item ships. For example, if your item has a lead time of 7 days, your item will still ship from our warehouse in 7 days, but it will be shipped to you based on your expedited shipping method option.
We offer the following expedited shipping options; FedEx Standard Overnight, FedEx 2 Day, and FedEx International Priority (Duties and Taxes Included) for int'l orders from sleep.me.
Will ChiliSleep products work on memory foam beds?
Yes, in fact, we recommend using our sleep systems on memory foam beds! Why? Memory foam in products like Visco and TempurPedic are very comfortable but they often transfer the heat right back to the sleeper. An OOLER system will actively chill the ambient temperature of the bed so that you can sleep cooler and still enjoy the comfort of your mattress.
Sign up for our newsletter
Customer Reviews
Big improvement in my sleep
The OOLER has really upgraded my sleep as a hot sleeper.
Excellent
I sleep deeper and feel more rested each morning.